Success Stories: 2008
paisleycabil
I joined Black singles to meet friends and to see if I would meet someone who could become a special part of my life. After chatting with some interesting women, I still was not sure if I had met the right person until I met a women who I felt a very strong connection with through our conversations and emails. After asking this women out on a date, we had a very elegant dinner at a mutual favorite restaurant (Maggiano's). The date went off without a hitch and we have been together ever since. We are currently planning a 2009 Valentines Day wedding.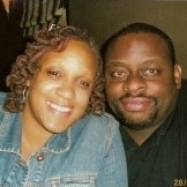 love04life & carmelocs
One day I received a daily update that included a very attractive woman with a smile that could light up the universe. Her username was carmelocs and I was hooked from the moment I saw that smile. I sent her a smile sometime in January and prayed that I would not get the infamous "Thank you for the smile, but I don't think I am a good match for you." Fortunately, she responded that she was interested in talking to me as well. The first time I made contact with her was through the IM section of the website and we talked there for about two weeks. She told me that her name is Michele and she was moving on Valentine's Day to her new home. She told me that address, but I don't think she was expecting to see me on that day. I took a chance and surprised her at her new house with a red rose, a teddy bear, balloons, two cards(a Valentine's Day card and a new home card), and a Hershey's chocolate bar. We spent the day talking and moving things into her home and two days later, I helped her move the rest of her things in. She told me that we could take things one day at a time. I can tell you that this has been the best "one day at a time" I have ever had. I miss her when I am away from her and love holding her close when I am with her. Michele is very attractive, smart, funny, caring, and has a heart as big as all outside. We have learned so much about each other, shared our lives with each other, and grown as a couple. To say that we are happy is a major understatement. We have spent so much time laughing and learning from each other; it has been great each and every day and we pray it will only get better. On Thursday December 4, 2008, we became engaged and will be married on October 24, 2009. Thank you for helping us find each other.

punkin63
I have dated several men from Black Singles over the years and never felt like I found anyone compatible with me. I was dating a member recently, but things weren't working out. Around that time, another gentleman contacted me, and I responded on a casual basis. We IM'd a couple of times and exchanged e-mails, then a few phone calls. When the other relationship ended, the man asked me out to dinner, and we've been together ever since. We are planning a Valentine's Day 2009 wedding! Thanks, Black Singles!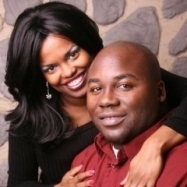 songbird23 & halld24
I have met the love of my life on this site. He sent me a smile in January and I did not respond. Then he sent another smile and I still did not respond. I had met different guys and went out on a couple of dates. Finally, I gave him a chance and we have seen each other every single day. We fell in love and now we are engaged. We got engaged November 30, 2008. He got down on one knee. He asked my parents first, which is honorable seeing that I am almost 40 years old. I just turned 38 on my birthday December 5th. On my birthday I asked him to marry me too in the middle of Time Square and our friends video taped it and he said Yes and it was amazing and perfect!!! We are getting married July 4, 2009 in Jamaica. He is amazing and I am so thankful to God for him to have found me. If you read my profile, you would know how difficult it would be for me to find someone to respect me to receive the love I offer in exchange. Thank you guys!!

Hope (songbird23)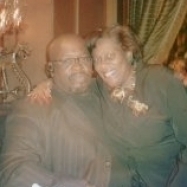 LadyPatricia & Nudarkstar
He who finds a good wife finds a good thing.
I was on BlackSingles and had met some good guys and some not so good. On August 25, 2008 Nudarkstar had sent several flirts to my profile. Because there was no picture, I kept deleting his flirts. He final joined Blacksingles and uploaded his pictures. He kept sending me messages to review his pictures. When I reviewed them, I was pleasantly surprised that he was my college sweetheart affectionately known as "J Bird". We finally exchanged phone numbers and called each other and had dinner. It was like we were still the same back in 1980. The success of the this story is on March 28th, 2009 when we were married. His parents are so excited that we found each other again. We had a Royal Wedding, a vision God had given me 5 years ago. Prophetically, God had sent me the One who was chosen for me and now it has manifested itself.
Thank you BlackSingles for being the instrument that God used to send me my husband.

Lady Patricia & Nudarkstar
robbie81
We both weren't really expecting to find anybody so soon or even at all! But thanks to this site, we have truly found something special. We now have a great relationship and we are crazy about each other!

Cheers,

Robbie
missdallis & dapbrother
I met my dapbrother on this site and he recently came to the UK to meet me. He has asked me to marry him and I accepted. We are very much in love and are due to wed on the 28th of February, 2009. For all of those out there that think they will never find their soul mate, keep looking. I'm glad we did and we are never going to be alone again. Thank you BlackSingles and good luck to all in their search.

All our love,

Missdallis & dapbrother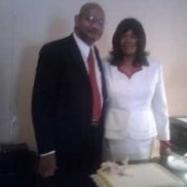 Babychanel & Williedo
I finally met the man of my dreams right here on Black Singles! It all started in March of 2008 with a spark. We kept sending notes, then we exchanged numbers. By the way, I am "Babychanel" and my man is "Williedo". He lived in Austin, Texas and I lived in Sacramento, California. I flew to Austin to meet him in May. We talked for hours and hours on the phone. He came to Sacramento, California in July. We talked for hours and hours on the phone. I flew out to Austin in August, he took me to visit the Alamo in San Antonio. This is when he popped the question, "will you marry me?" I said, "yes." We were married November 1st in Austin. I moved to Austin. We are very happy!
renaymarshall
Hello everyone,

It took some time to find that special one, however, I'm proud of my decision. We both live in the same city and within a mile away from each other, but never met until this past May of '08 by way of BlackSingles. We owe BlackSingles the entire credit for that, because now we're getting married. Thanks for the connection, BlackSingles, because it wouldn't have been possible without you.