Success Stories: 2005
| | |
| --- | --- |
| Page 1 of 11 | < Previous  |  Next > |
kadee & Livethelife
I have some good news and some bad news. You know months ago when I first subscribed to BlackSingles.com (formerly Black Singles Connection), I was so impressed by the site that I just had to write to express that. I read other success stories and now I am able to join in the success chorus cause I believe that I have met my soulmate (honestly). He is "Livethelife" and he and I have so much in common-- our Christian beliefs, our childhood backgrounds, our likes and dislikes-- I could go on and on; but I won't. I told him that I would be sending this notice. We just met face to face last week, but have already formed a bond. He lives around 90 miles away from me; but there have been longer long distance romances for sure. He is widowed and so am I and we have both been praying to God for that marriage partner. I did not join BlackSingles.com to find a date!! Anyway, that is the good news. The bad news is that my new boyfriend and I will no longer have need of your services at BlackSingles.com (I am like 99.9% sure of this). But, I am wishing y'all even more continuous profitable success now and in the new year to come with others like me who are looking for love online.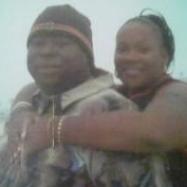 Bigfoot7490222 & LLOCC
Dear BlackSingles.com (formerly Black Singles Connection),

It is now December 27, 2005. I just wanted to thank you so much for answering my prayers with the man I plan to spend the rest of my life with, "LLOCC". If it weren't for the site, I never would have found my true soulmate and never been as happy as I am now. We met on the site August 6, 2005 and have talked ever since. He is the most important person in my life. We are so happy and plan to get married. God works in many different ways but he never forgets the ones in need. He watches over us all, and he knows just what and who we need in our lives. I honestly think that he put the site together for people to find their true love connections. I can't thank him or you guys enough. If anyone has doubts about that special someone, don't! Because, he or she is out there just pray and don't give up hope and they will come into your life, just don't mess it up on material things, age, or distance because you might miss out on the one!
specialk1965 & thekat007
Only 3 months and I have met a wonderful man. We chatted over a month ago, and for some reason we were on at odd times and could never catch up with one another. So I decided to cancel my account but I also informed "thekat007", and before I knew it we were connected again, and talking on the phone every night. I thought BlackSingles.com (formerly Black Singles Connection) wasn't for me but I was wrong, because I have found my King. Thanks to Tasha and everyone. I would like to say this to all on this site. Never give up.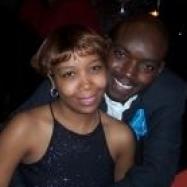 sweetpea30 & ELLIS1074
Tasha, I just wanted to thank you for everything. I joined the site and met a few people but none can compare to my new found love ELLIS1074. Just when I was about to give up on finding Mr. Right he sent me a message through mingle mail and we started to communicate. We finally met about two weeks later and we have been seeing each other since. I love him, he loves me, my children love him and he loves them. What more can I ask for! Things are going well and I hope to be able to extend an invitation to you soon!!!

Thanks for everything,
Sweetpea30
Justnightdreamst & A4Realman
I became a member of BlackSingles.com (formerly Black Singles Connection) in mid Oct, I have met many wonderful people and for that I thank you. There is one person that I met "A4Realman", we talked and send cards and smiles and began to talk outside of BlackSingles.com. One day I was checking my personal email, I had mail that said "YOU BOTH SAID YES". We talk all the time now and I do believe that he is my soulmate, my life long partner. We do live a great distance apart but the telephone communication is great, we talk for 3 to 5 hours at a time. I am removing myself from BlackSingles.com to give this wonderful person that I have met from your site time to grow with me and become one.
mizznikki
I wasn't on BlackSingles.com (formerly Black Singles Connection) for 2 days when I kept getting emails (which I couldn't check because I didn't have an account) from this guy. I wasn't really interested in him because he was 4 hours away from me. But he was persistent, he kept sending smiles, cards and then he finally caught me while I was online and instant mingled me. Since then, it's been a done deal. He's the real thing. He's everything that I asked for. We laugh together, we talk everyday. We were more than a match in everyway. It was more than fate, it was a good match through an excellent service. I'm leaving BlackSingles.com but not for a terrible experience. I'm leaving because it's time to focus on my man and myself. Thank you BlackSingles.com, this was an excellent way for me to meet a fantastic man. I wish others the faith that I had. P.S. He's not so annoying now.
boop
I met someone on BlackSingles.com (formerly Black Singles Connection) and our first date was Oct. 1st. We went out to dinner. We found out we had a lot of things in common, and liked alot of the same things. We were very attracted to each other on the first date. I knew I wanted to know more about this man and he wanted to know more about me. We have developed a deep caring relationship with each other. He is a very interesting, fun, handsome, caring, loving person. We have decided that we are going to hold on to each other.
hal4u & insearchofu2
Hello Tasha,

First I wanted to say thank you for bringing a little slice of heaven back into my life. Her name was "insearchofu2". Mine was "Hal4u". I wasn't a full member for long before we noticed each other and started chatting. Within a month we both realized that there was more than just a passing thing between us and as they say the rest is history. We are making plans to get together for the holidays and who knows, maybe life can begin again at 50. Hope that you and yours have a joyful holiday. I know that I will.
MERLA & Rukus
I met the most wonderful man in the world on this site. We started sending messages online then exchanged phone numbers. We almost fell in love over the phone. I had a 5 hour layover waiting for a connecting flight near where he lived. I called and suggested he come out to the airport and we could at least meet each other since we lived about 900 miles from each other. He came to the airport and it was love at first site. We plan to be married soon and I have no hesitation relocating to be closer to him. He is an awesome man. We are both thankful for this site.