Success Stories: 2007
| | |
| --- | --- |
| Page 1 of 23 | < Previous  |  Next > |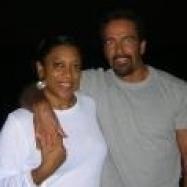 Some1_2Luv
It was on the 3rd of December that I sent Michael a smile telling him how gorgeous he was and that it was too bad that I lived so far away. Michael returned the smile and said that distance did not mean that much to him. This was the start of a great relationship. Michael was the only guy that consistently kept in touch with me on a daily basis and sometimes 3 times a day. Michael said that he had vacation leave coming up and that he wanted to come visit me in Florida. That was fine with me because by this time I was really feeling for him. Well, 3 weeks later, Michael came to visit and we took a cruise the day after he got here. He has extended his vacation in Florida an extra week. As of today, we are making plans to move Michael to Florida within the next few months, get married, and continue with our lives together.

If it weren't for BlackSingles, I may have never met the love of my life. I am thankful for BlackSingles in helping to bring this wonderful man into my life.

Thank you.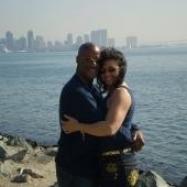 Vivemarie & Sean3109
I have to say that meeting Tim on BlackSingles was a blessing....I read his profile and I sent him a smile? The next thing we know, we are talking on the phone everyday and we are making plans to meet in San Diego. I picked him up at the airport and we hugged. While driving to my house, I was trying to refrain from looking at him because I was afraid to get in a accident! We talked about this and the fact that we both could feel the attraction for each other...Something was in the air.....
We arrived home, he put his bags away and in the middle of the living room, he held me in his arms. I wanted this moment to last forever. Does it sound like a cliche? Well...I know now the meaning of this "cliche." I could feel his tenderness and love passing through my body. We fell in love at that moment. We spent 3 days together; three wonderful days. I guess neither of us wanted to sound "silly" and be the one to say "I love you." However, on the second day... no... the second night, I said it and he said it back to me.
Since then, we have talked to each other several times a day. There hasn't been a morning when he did not text me "Good morning Baby." He is coming back in a few weeks and we both look forward to spending more time together.

It sound like one of these commercials advertising a dating site right? Well, it is not..It is all real and it is called LOVE.....

Marie and Tim


skym & Antbali Cali
I would like to say thank you to BlackSingles for helping me to find my soul mate. Antbali Cali and I had been sending smiles for a while which neither one of us could figure out which one of us were a member, so we couldn't catch each other. Well one day I realized that he was on-line and caught up with him and we began talking. After a while of talking, we realized that we were going to be in the same area and we had a lot in common. We both can seem to agree on a lot of things when it comes to life and family. We both had been through some pretty rough situations in the past and we both had just wanted to find that one person to end the search of finding true love. Well we have... we found each other. Also we both have the same beliefs and we want the same things out of life. And since he is were my family is, which I was planning to move back very soon anyway, it all seemed to work out perfect. So I am going to Georgia really soon to be with him since we really
hit it off. We have been staying in close touch ever since and we are planning to get married and start a family real soon. I must say that I had my doubts about the site, but when I met him, my feelings changed. I can say that I am so happy to have found him. He is more than I could ever had dreamed of finding on this site. He is a dream come true. We both love each other and plan to spend the rest of our lives together. So we both would like to say thank you so much for bringing us together. We will stay in touch to let you know when the big day is. Skym& Antbali Cali


antbali & Chelle
I met the love of my life on this site. She is everything and more than I ever anticipated. She is intelligent, caring, thoughtful, beautiful, articulate, GOD fearing, and wiser than any woman that I have ever encountered. She is truly a blessing and a joy to talk to. We are definitely exploring the possibility of marriage. Actually, our plans to live the rest of our lives together are being planned as I type this story. I relish the thought and thank Black Singles the opportunity for bringing someone so special into my life. Michelle (Chelle) makes my life complete. Without Black Singles I would have never met the woman of my dreams. We will keep you posted and share our wedding pictures with your site. Peace!!!!
youandi4love
HELLO BLACK SINGLES STAFF AND CUSTOMERS. I'D JUST LIKE TO SAY "THANK YOU", FROM THE HEART OF MYSELF AND MY NEW MAN, WHOM I PLAN TO MAKE HAPPY EVERYDAY FROM HERE ON OUT. WE ARE A POSITIVE INFLUENCE ON THE OTHER AND HAVE SIMILAR BACKGROUNDS AND DEFINITELY THE SAME HOPES, GOALS, WANTS, AND DREAMS. HE IS THE ONE, AND NOBODY CAN CHANGE MY MIND, THOUGHTS, OR THE FEELINGS I THOUGHT WERE "DEAD" TO ME. HOWEVER,THEY LIVE ON!! I ESPECIALLY, "THANK AND GIVE PRAISE TO GOD", BECAUSE GOD ANSWERED MY MANY PRAYERS AND WE BOTH BELIEVE GOD IS WHO HE SAYS HE IS, AMEN!! NOW I CAN SEE THE SUNSHINE AGAIN, HANG OUT WITH MY FAMILY AND HIS. I AM NO LONGER SHELTERED, BATTERED, NOR UNHAPPY. GOOD PEOPLE AND LOVE STILL EXISTS NON-BELIEVERS. YOU JUST HAVE TO BE PATIENT, OPEN-MINDED AND GIVE PEOPLE A CHANCE SOMETIMES. HE DIDN'T EVEN HAVE A PICTURE AND WHEN I SAW HIM FINALLY, IT WAS "LOVE AT 1ST SIGHT" AND EVER SINCE, HAHAHA!! I USUALLY DELETE "NO PICTURES" IMMEDIATELY, BUT IT WAS SOMETHING AND EVERYTHING ABOUT HIS CARDS, CONVERSATIONS AND INSTANT MESSAGES THAT LED ME TO MY FIANCE'. THANKS AGAIN; HAVE FUN, LIVE LIFE, AND LOVE YOURSELF AND MAKE YOURSELF HAPPY FIRST. WE TEND TO ALWAYS LOOK FOR WHAT WE WANT INSTEAD OF WHAT GOD SAYS WE NEED. JUST REMEMBER THAT AND DON'T MISS YOUR NEXT "CALLING". YOUANDi4LOVE
BeautifulBlackFemale
I signed up for Black Singles in September 2007 and met the man of my dreams in October. Actually, I emailed him just to say hello because he was from my old stomping grounds and I just wanted to talk. But, after just two emails he asked me for my number. I took a chance and gave it to him and a few days later he called. However, when I heard his voice for the first time I felt faint and weak at the knees. Something inside me said, "Hey this man is way more than meets the eye" and I wanted to know more so I re-read his profile and all the fun filled facts to glean every fact that I could. The first telephone call lasted about 7 hours. Thank goodness for Black Singles and unlimited long distance phone service because we talked an average of 5 to 10 hours a day and still do. I never expected to meet the man of my dreams but I have. He has met and even exceeded every expectation that I had on my wish list and now we are planning to meet in person and discuss the possibility of marriage. The best thing I ever did was to sign up for Black Singles.com. It gave me a chance to meet someone wonderful without being pressured and actually get to know him without the usual bar scene and other worrisome concerns. I will never regret signing up, it's worth every cent and I can't thank you enough for providing me with the opportunity to meet such a wonderful, sincere, gorgeous, articulate, intelligent, humorous, and heart warming black man. It's the second time around for the both of us and the last time as well. This match couldn't have been any better if we tried and we owe it all to Black Singles.com. Thank you from the bottom of my heart.
usarosecutie
Dear Singles, I married Joseph Sturdy, Wednesday, December 12, 2007, whom I met on the Singles about four months ago. We are happy and living in his home in Sterliing, Utah. Thanks so much for helping us find each other and fall in love. By the way, he is 79 and I am 75. Sincerly, Rosalie Ruffell Nielsen Sturdy -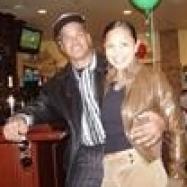 easternli921 & Silkstepper
I would first like to thank you and your staff for all your time, support, and efforts in assisting me in securing the perfect mate for me. While I recognize that this particular person is not perfect, of course no one is, but this particular person is perfect for me and again I would like to thank your organization for assisting me in various ways and for providing a median so that Silkstepper and easternli921 could cross paths at a critical intersection of their lives. She and I have been corresponding for several months through e-mails and profound cards provided by your program and eventually communicating via telephone between Indianapolis, Indiana and Rancho Cucamonga, California. Ultimately we decided I'd fly to her home town on December 7, 2007 so that we could spend a weekend together and cement our marriage plans. I proposed to her on Saturday, December 8, 2007 at the Doubletree Hotel near the Ontario, California International Airport. I returned to Indianapolis on 12-10-07 with plans for her to visit in mid January and marry me in the presence of my family and friends. We will marry again in July near the time of my 57th birthday and in her home town and in the presence of her family and friends. Again, we would like to thank BlackSingles.com for providing the opportunity for Silkstepper and easternli921 to meet and marry.

Sincerely,
S. A. Tinnin-Bey

AlwaysALady28 & ThuggishHeart
I ALMOST LOST HIM !!!

He says I sent him a smile which I do not recall, but I am happy I did. He in return sent me a smile, a card, and sent me an email with his number. I responded saying to him lets get to know each other on-line first. I thought he was moving way too fast and I was not comfortable with this on-line thing. I never thought I would really find someone on here that I would consider being serious with because of all the prior cards and smiles always ended up in foolish chat. He sent me other mail with his pictures attached and his number once again. He also tried to IM me and I did not respond because I was busy at that time. Once I tried to respond, he was signed off. He sent me one last email saying he guessed I didn't like his pictures nor did I want to talk to him because I ignored all his efforts to chat with me. As I was sending him a response to his email, he sent me an IM and we talked. The conversation moved to the phone and we hung the phone up after 1 am . I tried to say I wanted to hang up, but he wouldn't let me go and I'm happy he didn't. I enjoyed his conversation and woke up with a smile.

ThuggishHeart was listed as being my Ideal match at 99% . The calculation was incorrect because he is my 100% match... We are a couple after one night of talking. I have read other success stories and said they are married after only a couple of months. Wow that's crazy, but after this, all I can say is when you find that perfect match YOU HOLD ON TO IT !!!

Our search ends here and we would like to thank Black Singles for helping us. We will keep you posted as our relationship progresses.

We wish everyone Luck !!!

ALwaysALady28 & ThuggishHeart !!!!